Posted on October 4, 2018 in 2018 Holiday Gift Guide
Bountiful Spread Comes With Plenty of Fixings to Feed Up to 10 Guests;
Apple Cobbler and Honey Orange Tea Also Available For Limited Time
DALLAS (Oct. 3, 2018) – With the holidays just over the horizon, Dallas-based Cowboy Chicken is once again prepping its beloved mouthwatering tradition, the Wood-Fired Rotisserie Turkey Holiday Package. This Texas-sized feast feeds eight to 10 guests with one 10-12 lb. wood-fired rotisserie turkey, Twice Baked Potaters™, choice of Wild West side, country-style stuffing, 12 fluffy dinner rolls and peach or apple cobbler, all for $99.99 (tax not included). Guests can also order the turkey à la carte for $44.99 (whole turkey) and $49.99 (sliced).
"Preparing a holiday meal can be incredibly time-consuming, so we're taking all that hard work off the table," says Sean Kennedy, president and CEO of Cowboy Chicken. "Our wood-fired rotisserie turkey is prepared with our own special Cowboy seasoning over a wood-burning fire – just like our famous rotisserie chicken. Our guests are guaranteed to love it and the extra time they'll have to enjoy a delicious meal with loved ones."
Guests are encouraged to order their Wood-Fired Rotisserie Turkey Holiday Packages early, as this popular Thanksgiving Day staple sells out every year. But they don't have to wait until Thanksgiving or Christmas Day to enjoy this bountiful feast; the holiday package is available Oct. 1 and can be ordered at all Cowboy Chicken locations through the end of the year. Orders require at least 48 hours' notice, and availability is limited on Nov. 21 and Dec. 24. Cowboy Chicken is closed on Nov. 22 (Thanksgiving Day) and Dec. 25.
To make this limited-time promotion even sweeter, Cowboy Chicken is also serving hot apple cobbler made fresh daily and honey orange tea (a simple black tea married with orange and finished with subtle hints of honey and spices) through Dec. 31.
For more than 30 years, Cowboy Chicken has been serving all-natural, hormone-free rotisserie chickens that are hand-seasoned in store, marinated for 24 hours and then slowly roasted for two hours over a real wood-burning fire. Other dishes include signature sour cream tomatillo chicken enchiladas, abundant scratch-made sides such as Twice Baked Potaters™, Baked Mac & Cheese, Ranchero Beans and seasonal cobblers baked in-house daily.
Cowboy Chicken's hearty and healthy dishes are available during lunch and dinner for dine-in, take out, catering and delivery. On-the-go diners can order on the Cowboy Chicken app, available through the Apple App Store and Google Play Store, which allows guests to order ahead, pay with their phone at checkout and earn rewards. Visit www.cowboychicken.com for more information or to order online.
Posted on November 30, 2017 in Announcements Netflix
Time for some BRAND NEW magic from your friends at DreamWorks Animation Television with Home for the Holidays! Based on the popular Netflix original animated series, Home Adventures with Tip & Oh, the Home for the Holidays special finds Oh experiencing his very first Christmas on earth. Unfamiliar with any of these human traditions, Tip does her best to explain Christmas to Oh and they decide to bring the holiday magic to Boovsland. When the Boovs' unfounded enthusiasm and outlandish interpretation of Christmas wreak havoc and threaten to ruin the holiday for everyone on Earth, Tip and Oh have to get help from some special new friends to save the Season!  Kelly Clarkson plays an animated version of herself and sings "Oh Holy Night" as well as "Christmas is a Feeling." Ben Schwartz joins the merriment as an animated version of himself, singing "Eight Days of Latkes" spreading the joy of Hanukkah. Through unforgettable Christmas classics in addition to new holiday songs – Tip and Oh learn that what matters most during the holidays is the warm, fuzzy feeling you get when surrounded by your loved ones! DreamWorks Home for the Holidays is coming exclusively to Netflix this Friday, December 1st!!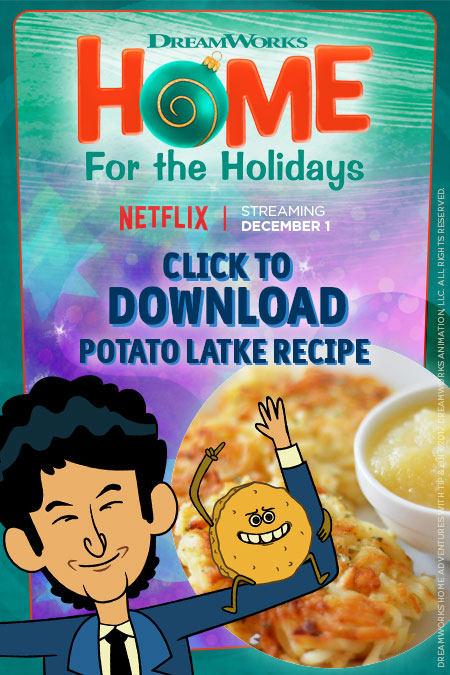 Posted on November 11, 2017 in Biz
Biz is our favorite Color Booster, and Stain Remover.  We use it in every load of laundry.  I don't remember what life was like, before Biz.  I've been using it for so long now.  My mother in law introduced me to it, a while ago.  I've been a member of the Ambassador team for 2 years.  Even though I've only been telling you about it for 2 years, I've been using it for nearly 14 years.
There are all kinds of other brands of Stain Removers, but I only purchase Biz.  It's worked so great, over the years, that I have decided, "Why use anything else?".  Yes, it's that great.  And, with the Holidays fastly approaching, I made sure to stock up on Biz.  That way, I can get the stains out, and have the Color Booster, to make sure our clothes are clean.  I have a 6 year old, son, and he loves to get food on his clothes.  However, as long as I use Biz, I'm guaranteed to not see any stains remaining, after pulling from the washer, and putting into the dryer.  Biz has never let me down!
If you are looking for an awesome stain remover, or color booster, and you haven't tried Biz, there's no better time than now.  It's gotten Cranberry Sauce out of my nicest, and most favorite, shirt.  And, gotten gravy out of Jacob's, my 6 year old's, cutest white shirt.  With my daughter, age 20, I was used to buying new white shirts, when she was young.  Now, with Biz, no more new white shirts, til the current ones no longer fit.  It's that wonderful!
If you don't believe me, you really need to try it yourself.  Or, if you understand where I'm coming from, you need to go try it out.  Also, if you've already used Biz, feel free to leave your comments on this post, to let us know what you think.
Connect With Biz:      Shop     |     Facebook     |     Twitter
Disclaimer:
This product was received from the Company for review purposes only. All thoughts and words in this post are my own and I was not paid to endorse it. I am only voicing my opinion about this product.