Posted on May 19, 2022 in Giveaways
Winner Will Receive:
This 7 Book Dinosaur
Collection from National Geographic Kids + a Cool Fossil Kit!
A $92 RV!
Now lets take a look at
the prizes… and enter to WIN down
below!
The prehistoric world comes
alive with dinosaurs small, big, giant, and gigantic in this colorful book
for the very youngest dinosaur
lovers! Each spread in this sturdy book features a
different dinosaur, along with super simple facts and lively,
age-appropriate language to keep babies and toddlers–and their
grown-ups–fascinated by every colorful page. Not only will readers learn about a variety of
dinosaurs–and how to say their names, they can also find recurring shapes
and patterns in the art, while adults can keep their eyes open for
occasional funny commentary from the animals. Sidebar text offers
additional learning for older siblings or those ready for more complex
information.  The Little Kids First Board Books mirror the beloved
First Big Books while taking a fresh new approach to excite a baby's sense
of wonder and make learning about nature and science
fun.
NG Kids Dinos Sticker Activity Book (ages preschool – 3, paperback,
$6.50)
From T. rex to Stegasaurus, Diplodocus to Triceratops, this
super engaging activity book is packed with mazes, spelling and pattern
games, drawing activities, and more. Dino-crazy kids are sure to love these
pages loaded with fun, learning as the
go!

So Cool! Dinos (hardcover, ages 3-5,
$6.99)
Those sharp, pointy teeth! Those
terrifying claws! Those long necks and pointy spines! Let's face it
…

 

dinos

aurs are

 

SO

 

COOL

! 
Blending

 

dinos

aur art with silly
quips 
and
Informational fact boxes about when

 

dinos

aurs lived on
Earth, stats about

 

dinos

,

 

dinos

aur feathers, and
more, this is
 the perfect little reader
to get kids' brains buzzing and keep them laughing while
learning.
National Geographic Readers:
T.Rex (ages
4-6, paperback,
$4.99)
Giant teeth! Crushing bite! Slicing claws! And …
feathers? Scientists have unearthed new knowledge about the king of the
dinosaurs, and now you can, too. Travel back in time to the Mesozoic
forests to meet the mighty 
Tyrannosaurus rex.
 Learn how their bodies were perfectly adapted for hunting,
how 
T.
rex 
parents guarded their nests,
and just how much meat they could guzzle down in a single bite. Then
explore some of the fascinating fossils―including Sue and Scotty―that have
helped scientists make important discoveries (for
example, 
T. rex
 may not have roared at
all!). 
National Geographic Readers' combination of expert-vetted text,
brilliant images, and a fun approach to reading have proved to be a winning
formula with kids, parents, and educators. This level 1 text provides
accessible information for kids just beginning to read on their own,
perfect to encourage the scientists and explorers of
tomorrow!
Ultimate Dinopedia, 2nd
ED (hardcover, ages
7-10, 296 pages, $24.99) 
Big, beautiful and
gift-worthy! The new
edition of the popular Nat Geo Kids Dinopedia includes all
the latest species and is the most complete, up-to-date dinosaur reference available. Find favorites, like the
fierce T-rex and the gentle Brontosaurus, plus audacious new finds, like
the Anzu, Kosmoceratops, and Yi. Every dino profile is colorfully
illustrated and features descriptions of when they roamed the Earth, how
they lived, what they ate, and more. There are more than 600 dinos featured
in all, including 10 profiles of recently discovered dinosaurs and new
entries in the Dino Dictionary. Reports from paleontologists present the
latest news and insights from the field.
Dino Records: The Most Amazing Prehistoric
Creatures Ever to Have Lived on Earth! (paperback, ages 8-12, 208 pages,
$14.99)  

Get ready to meet the
record-setting creatures from the time when dinosaurs roamed the Earth,
including the biggest, smallest, smartest, weirdest, deadliest, most
notorious, and most mysterious of all time. Young paleontologists can
explore fantastic firsts, including the first dinosaur fossils found and the
first dinos in space. They'll also meet other rad, remarkable creatures
that lived before, after, and alongside them.  Did you know that
the largest fish, the largest turtle, and the largest flying animal that
ever existed lived during the time of the dinosaurs? Or that mammals – no
bigger than a small dog when dinosaurs roamed – eventually evolved into
massive land animals? See who wins in head-to-head species smackdowns and
enjoy games that complement the records.
T. re
x
,
triceratops, pterosaurs, saber-toothed cats! This eye-catching,
comprehensive, and "browsable" title is jam-packed with
1,000
fascinating
facts
about
what these prehistoric
creatures looked like, how they lived, and the evidence they left
behind. 
Uncover amazing
fossil
facts
about
the first four-legged
creatures; find out what it's like to be on a dinosaur dig; and marvel at
some of the fiercest, most fascinating claws and teeth. Learn
how
dinosaurs
and birds are
connected, find out the biggest prehistoric mysteries that scientists are
still trying to crack, and sink your teeth into some seriously supersize
dino stats.
Your child will be able to
do the work of a real paleontologist as they excavate a T. rex tooth
replica from the large dig brick with tools similar to what paleontologists
use in the field. This T. rex tooth is a very special item because it
was molded from a real T. rex tooth fossil, so your child will have the
chance to see, feel, and treasure an artifact from one of the most famous
and fearsome dinosaurs yet discovered. A genuine coprolite (dino poop)
fossil is also
included.
Open To US entrants and must be 18+ to
enter
Giveaway Dates ~ 5/19 9:00AM EST through
6/16 11:59PM EST
a Rafflecopter giveaway
Disclosure: Love, Mrs. Mommy and
all participating bloggers are not held responsible for sponsors who do
not fulfill their prize obligations. This giveaway is in no way
endorsed or sponsored by Facebook or any other social media site. The
winner will be randomly drawn by Giveaway Tools and will be notified by
email. Winner has 48 hours to reply before a replacement winner will
be drawn. If you would like to participate in an event like this please
contact LoveMrsMommy (at) gmail (dot)
com.
Posted on May 19, 2022 in Giveaways
Welcome To The X-Sense Wireless Interconnected 2-in-1 Alarms Giveaway!
This giveaway is part of our Dads & Grads Gift Guide. Stop by to see all the great giveaways and products!
Create a home safety network that provides you with total home coverage to protect your family!
---
GIVEAWAY DETAILS
Prize:
X-Sense Wireless Interconnected Combination Smoke and Carbon Monoxide Detector (3 Pack)
Combining smoke and carbon monoxide detection into one device, the X-Sense SC07-W is a must-have safety detector to protect both your home and family from fire and CO poisoning!
One Lucky Winner Will Receive a Three Pack of

Wireless Interconnected CO Smoke Alarms from X-Sense

Valued at $129+!
---
Hosted By:
---
Co-Hosted By:
---

A Rain of Thought, Deliciously Savvy, Freebies Deals & Steals, Giveaway Gator, Golden Goose Giveaways, Home Jobs by Mom, MarksvilleandMe, My Silly Little Gang, Pink Ninja Blog, The Stuff of Success, This Frugal Family, Versatileer
---
Sponsored By
---
Rules: Use The Giveaway Tools Form To Enter Daily. The giveaway ends 6/13 And Is Open To The United States. Entrants Must Be 18 Years Old To Enter. The Winner Will Be Notified Via Email.
---
Are You A Blogger? CLICK HERE To Get A FREE Link Added To One Of Our Giveaways. Just Post And Report!
---
If You Have Any Questions Or Are A Brand/Company And Would Like To Work With Home Jobs By Mom Please Contact Me. Also, To Be Informed Of New Giveaways And Blogger Opps CLICK HERE.
---
Good Luck! Enter Below
---
One entrant will be selected by the entry form to win a 3-Pack of X-Sense CO Smoke Alarms. Open for entry in the United States, 18 years and older from 5/13/22 thru 6/13/22. No purchase is necessary. Void where prohibited. This giveaway is in no way endorsed, affiliated, or associated with Facebook, Twitter, or any other social media networking site. The winner will have 48 hours to respond to the notification email to claim their prize or a new winner will be selected. Once a winner is drawn and confirmed, the name will be announced on the Giveaway Tools form. The sponsor will be responsible for sending the winners their prizes.
---
Thank You So Much For Visiting Today!
Posted on May 19, 2022 in Giveaways

Welcome to the John Boos & Co. Cherry Wood Edge Grain Reversible Boos Block Giveaway!
1 Winner ~ Up To $180 RV
This giveaway is part of our Dads & Grads Gift Guide – Stop by to see all the giveaways and great products.
HOST IS:
My co-hosts for this giveaway are
,
Below is a list of all the bloggers involved in the gift guide.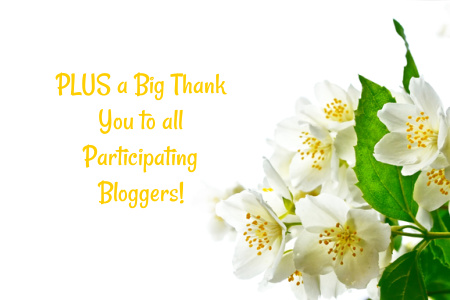 ~~~~~~~~~~~~~~~~~~~~~~~~
This giveaway's Sponsor is:
Sponsored By

WEBSITE ~ FACEBOOK ~ TWITTER ~ INSTAGRAM ~ YOU TUBE
Since 1887, John Boos & Co. has been handcrafting the finest butcher blocks, cutting boards, and countertops in the USA. Their craftsmen love and know wood and are experts in handcrafting American Hardwoods into top quality products of beauty, durability and function.
~~~
1 Winner
1 Lucky Winner Will Win A John Boos & Co. Cherry Wood Edge Grain Reversible Boos Block Valued At $150!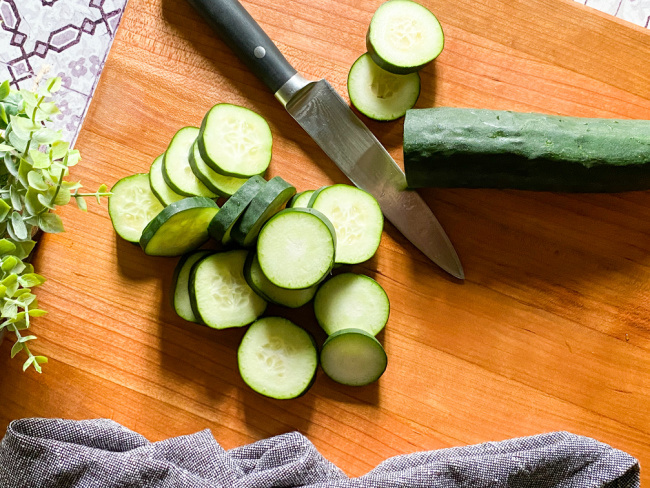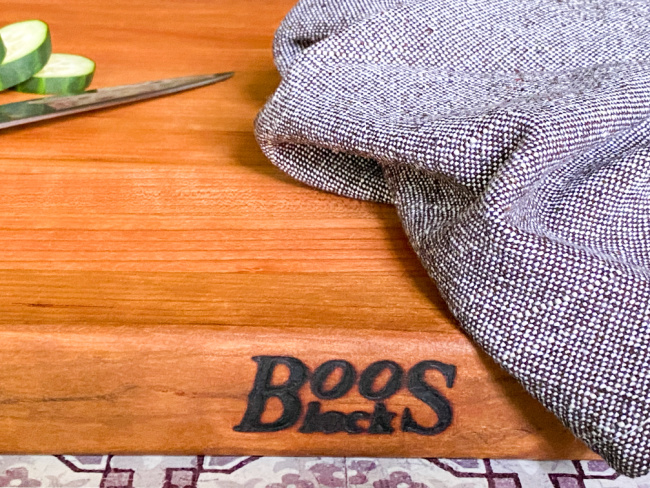 ~~~~~~
THE GIVEAWAY

This giveaway/sweepstakes is in no way endorsed, affiliated, or associated with Facebook, Twitter or any other Social Media Networking Site. This Giveaway is valid to continental United States reside7ts only, Entrants must be 18+ years of age to enter. This giveaway event will end at 11:59 PM (EST) 6/27/22. The winner will have 48 hours to email their information back to mcushing7 at hotmail dot com or a new winner will be drawn, you may want to put this email address as safe as it could go to spam. The giveaway is not valid where prohibited! By entering you are authorizing us to collect the information on the form below, this information is used only to contact the winner! No purchase necessary, Void where prohibited by law, and the number of eligible entries received determines the odds of winning. Winners are chosen randomly by the Giveaway Tools program. The sponsors are each responsible for shipping of the above prizes. No blog associated with this contest are responsible for prize fulfillment. If you would like to be a sponsor in a giveaway like this please email Melissa Cushing at mcushing7 (at)hotmail (dot) com. If you take an entry you must stay following for the entire contest or you will be disqualified.
If you are a blogger interested in our gift guides sign up here or more information is HERE.
Get blogger opps just like this by signing up to receive blogger emails HERE.
Sponsors interested in joining our gift guides can see the information HERE.
Check out:  women fashion pant