Posted on November 30, 2017 in 2017 Holiday Gift Guide Reviews
Mean Green is amazing, and just in time for Christmas, I've discovered it.  Mean Green is a fabulous Multi Purpose Cleaner, that is helping me clean up, after my baking, and cooking for the Holidays.  My husband loves it, more than the leading brands.  He says, "Man, it really cuts the grease on the grill."  My 20 year old, daughter, loves Mean Green, too.  She said that it really helped to clean up the stains on her work clothes.  "Just a couple of sprays, and in the wash, with a little Biz added, and pow, clean," she said.
Mean Green is a great degreaser, and multi purpose cleaner.  Why would you buy anything else, once discovering Mean Green.  I gave a bottle to my Mother In Law, and her husband.  They used it on their car windows, and she said "streak free".  My husband used it in the basement, where he's remodeling, right now, and he said it really cleaned up the messes he's made.
My mom, on the other hand, is using the Mean Green Wipes.  She loves them.  Says she did her windows, in the picture window.  She said that the windows came sparkling clean, and the Christmas Tree just sparkles.
There is an entire line of Mean Green products.  We currently are using the Multi purpose line, but we will be investing in all of the products available.  I have seen how well the Multi Purpose Cleaner works, so I can just imagine the other products work wonders, as well.
Connect with Mean Green:    Shop     |     Facebook     |     Twitter
Disclaimer:
This product was received from the Company for review purposes only. All thoughts and words in this post are my own and I was not paid to endorse it. I am only voicing my opinion about this product.
Posted on November 30, 2017 in Announcements Netflix
Time for some BRAND NEW magic from your friends at DreamWorks Animation Television with Home for the Holidays! Based on the popular Netflix original animated series, Home Adventures with Tip & Oh, the Home for the Holidays special finds Oh experiencing his very first Christmas on earth. Unfamiliar with any of these human traditions, Tip does her best to explain Christmas to Oh and they decide to bring the holiday magic to Boovsland. When the Boovs' unfounded enthusiasm and outlandish interpretation of Christmas wreak havoc and threaten to ruin the holiday for everyone on Earth, Tip and Oh have to get help from some special new friends to save the Season!  Kelly Clarkson plays an animated version of herself and sings "Oh Holy Night" as well as "Christmas is a Feeling." Ben Schwartz joins the merriment as an animated version of himself, singing "Eight Days of Latkes" spreading the joy of Hanukkah. Through unforgettable Christmas classics in addition to new holiday songs – Tip and Oh learn that what matters most during the holidays is the warm, fuzzy feeling you get when surrounded by your loved ones! DreamWorks Home for the Holidays is coming exclusively to Netflix this Friday, December 1st!!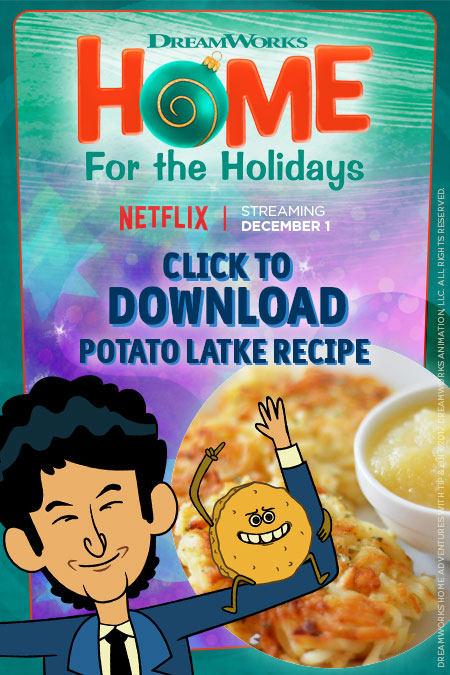 Posted on November 30, 2017 in Giveaways
Holiday Contest and Sweeps recently had the pleasure to review the amazing collection
of Mermaid Books from Enchantails. Each book will take your child on a adventure they
will enjoy more than once. Every little girl dreams of mermaids and these books will
expand their imagination even more. Reading is critical in the development of our children
who have become dependent upon their laptop's, computers and other electronic devices
rather than picking up a book and reading it.
Winner must reside in the Continental United States and be 18+ years of age to be
eligible to win
Let's Take A Look At Each Book:
Smart, outgoing and artistic, Tasi is much more interested in hunting for treasures and creating art with her Sea Buddy.Copper,the tiger tail seahorse than she is being a Royal
Daughter .But the other merfolk in the Mariana Realm are builders and don't understand.Tasi's
talent.. A mermaid named Fan is determined to get Tasi in trouble before she can impress
her father ,the king.Tasi has a chance to prove her gift is more than a silly hobby when a
explosion of lava threatens the Castle.Will she be able to rally the help she needs in time to save
her family from the danger from the deep? Or will Fan succeed in making Tasi look like a fool in front of the entire kingdom?
Lucienne is an adventurous mermaid often forgets she a Royal Daughter.She regularly gets
into trouble for her escapades She tries to relate to the other mermaids of the Grileglas Realm,
but doesn't feel she fits in.One day she meets a boy named Leo, an outcast in the realm.Leo
belongs to a dangerous merpod of leopard boys who find adventure in seal racing.Lucienne
and Leo thinks their relationship is harmless until Lucienne Sea Buddy, a Gentoo Penguin
named Prince, becomes bait for the next seal race.It's up to Lucienne to save Prince in time.
Will Leo honor their friendship and help Lucienne? Or will he side with the leopard boys
and allow both of them to become trapped.
Kelani is kind, spirited royal mermaid who seeks out adventures on her secret
island. A deadly adventure interrupts her usual tranquil visits to her hideaway
with her Sea Buddy, Kelki an endangered Maui Dolphin. Uninvited guests discover
her lagoon and begin to destroy the island. Kelani makes an unlikely friendship, and
faces her greatest fear in the form of air-breathers (humans). Can Kelani save her island?
Can she keep her realm a secret? Or, will the air-breathers ruin her island and expose her
world?
Click Here to visit the Enchantails Website for more amazing Mermaid Products
that every little girl would love to own.
Make sure you Like,Follow and Subscribe to Enchantails Social Media's Pages
on the Entry Form.
Facebook , Twitter , Pinterest , Instagram, You Tube
This giveaway is in no way associated, endorsed or affiliated with Facebook, Twitter
or any other Social Media Networking Site. This giveaway will also be valid in the
Continental United States only. Entrants must be 18+ years of age to enter. This event
will come to and at 12:00 AM (EST) 12/15/2017
Holiday Contest and Sweeps did not receive any form of compensation for holding this
giveaway.Enchantails will be responsible for the awarding and shipping of the prize directly to the winners. If you have any problems with this giveaway please to the winner.If you have any problems with this giveaway please contact Bill at
holidaycontestandsweeps@gmail.com